MV Agusta Turkey
Art Direction, Web Design
When MV Agusta-GB Motobike- approached me for the design of their digital platforms, I was immediately hyped for the work as a motorcycle addict and an MV Agusta rider. They wanted a brand presence on the web that is both informative and creative.
Type: Art Direction, Web Design
MV Agusta Turkey needed a website that appeals to multiple audiences while effectively displaying content. Displaying the motorcycle model range elegantly was crucial, and the information also had to be catchy.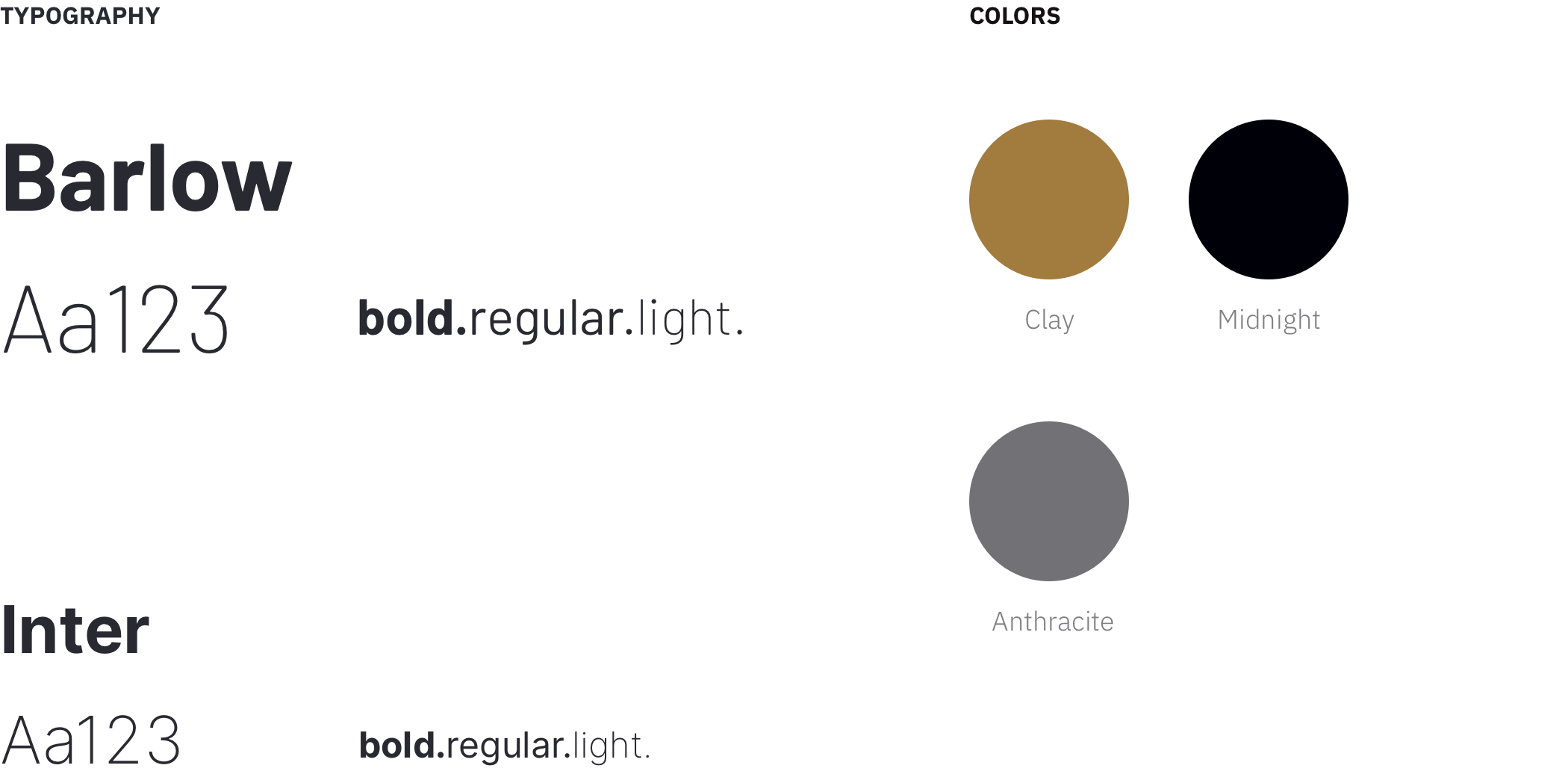 Bikes of the brand are exotic, premium level. So the model pages had to reflect the unique look and feel of the products. I've designed a 3d rotatable platform for the model page hero, combined with a specs information of the bike.
Model page above the fold area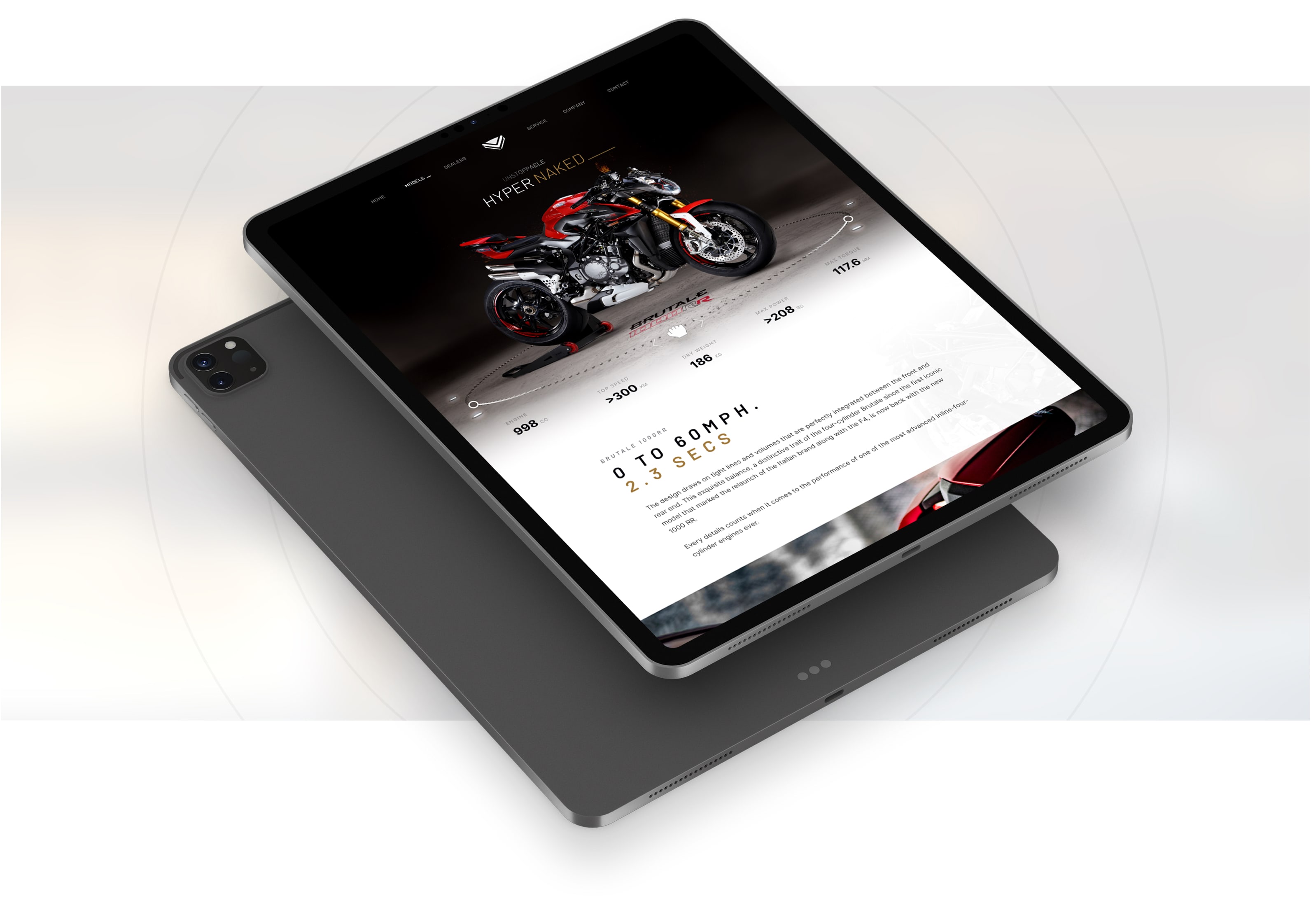 GB Motobike wanted the website to be modular and easy to update. I layed out the overall look by reusable design components such as sliders, galleries and content grids. The outcome is a unified and elegant look and feel.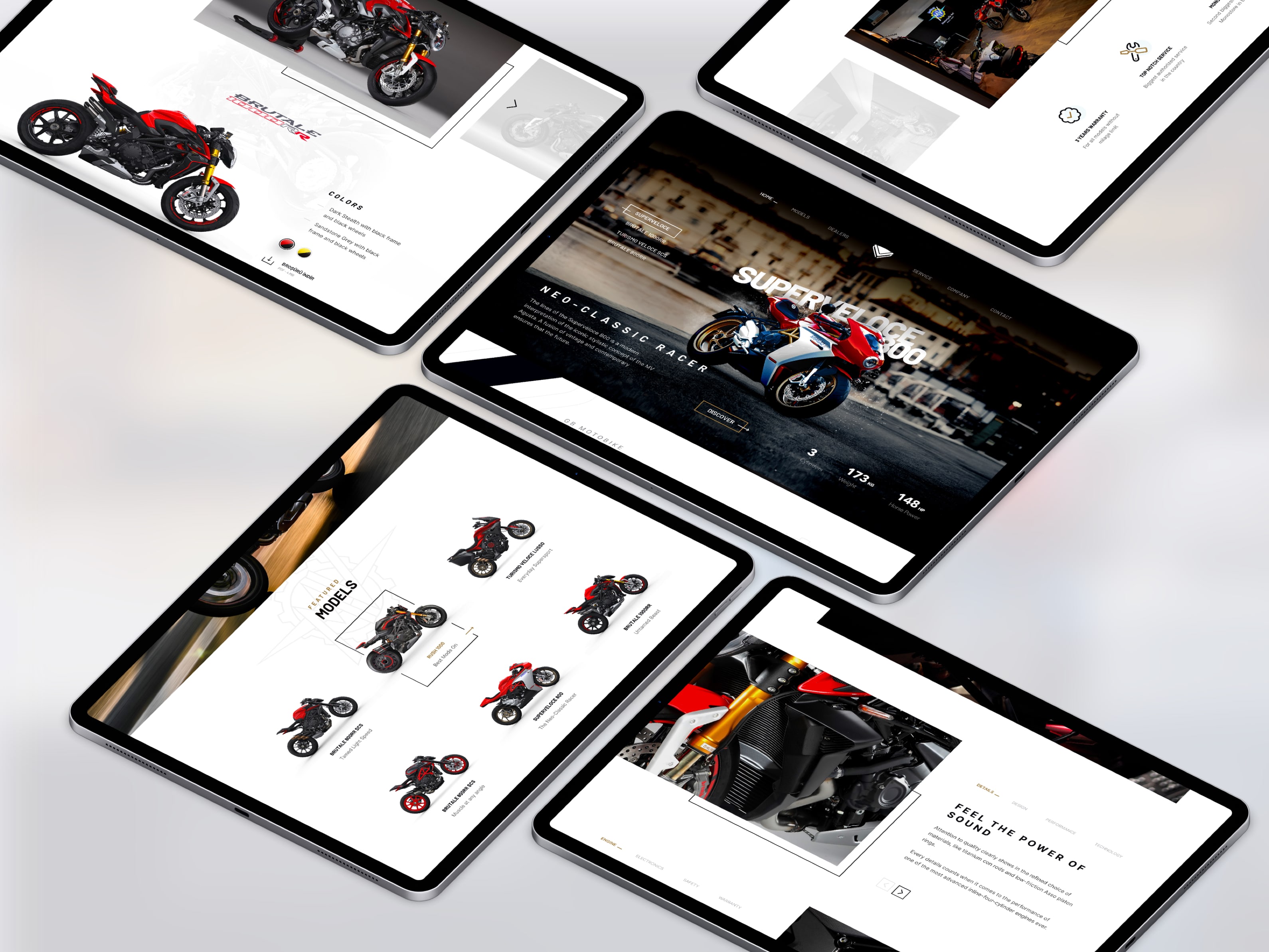 For a significant percentage of visitors accessing the website from their mobile devices, the design also had to be mobile first. The design output is handled with mobile visitors in mind.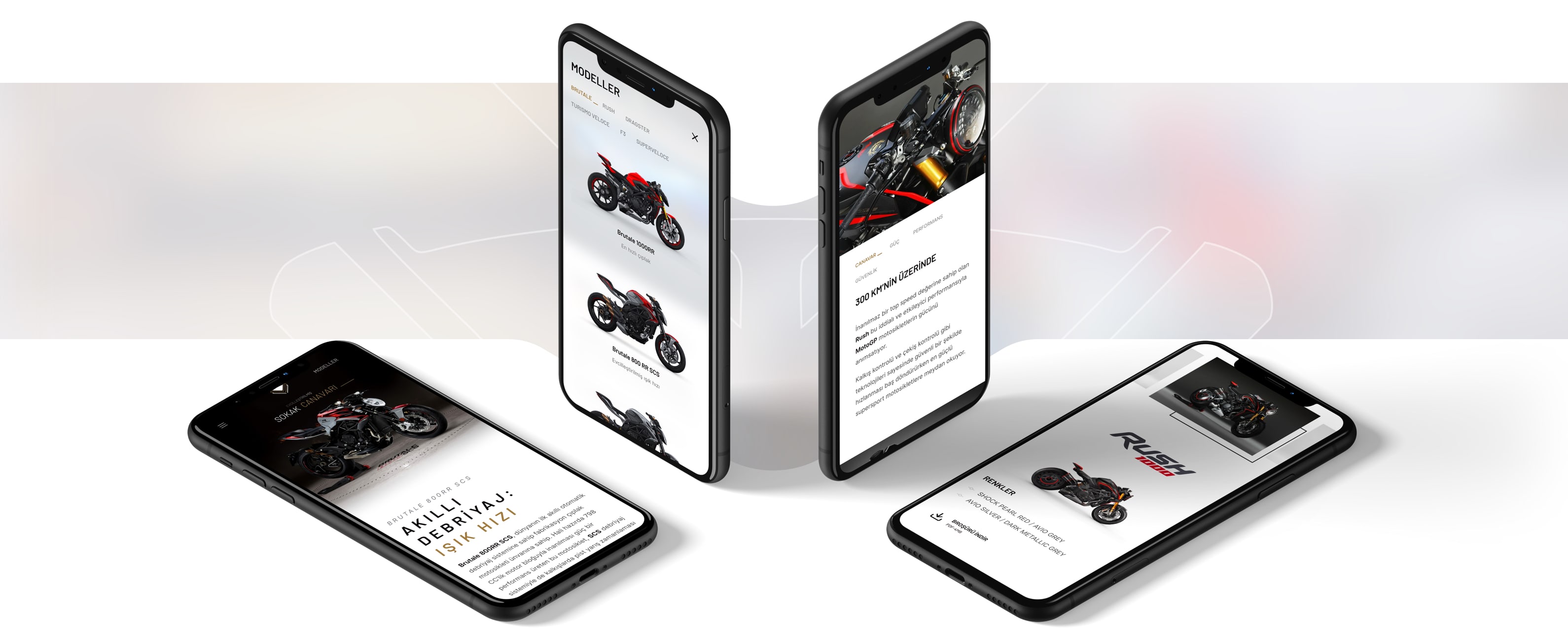 While I wouldn't call myself a developer, with a keen knowledge of WordPress and front end development, I also handled the production of this project at full scale. With the help of my WordPress's block editor Gutenberg page builder plugin —Kioken Blocks— I produced the design in the editor.
Kioken Blocks editor interface in WordPress: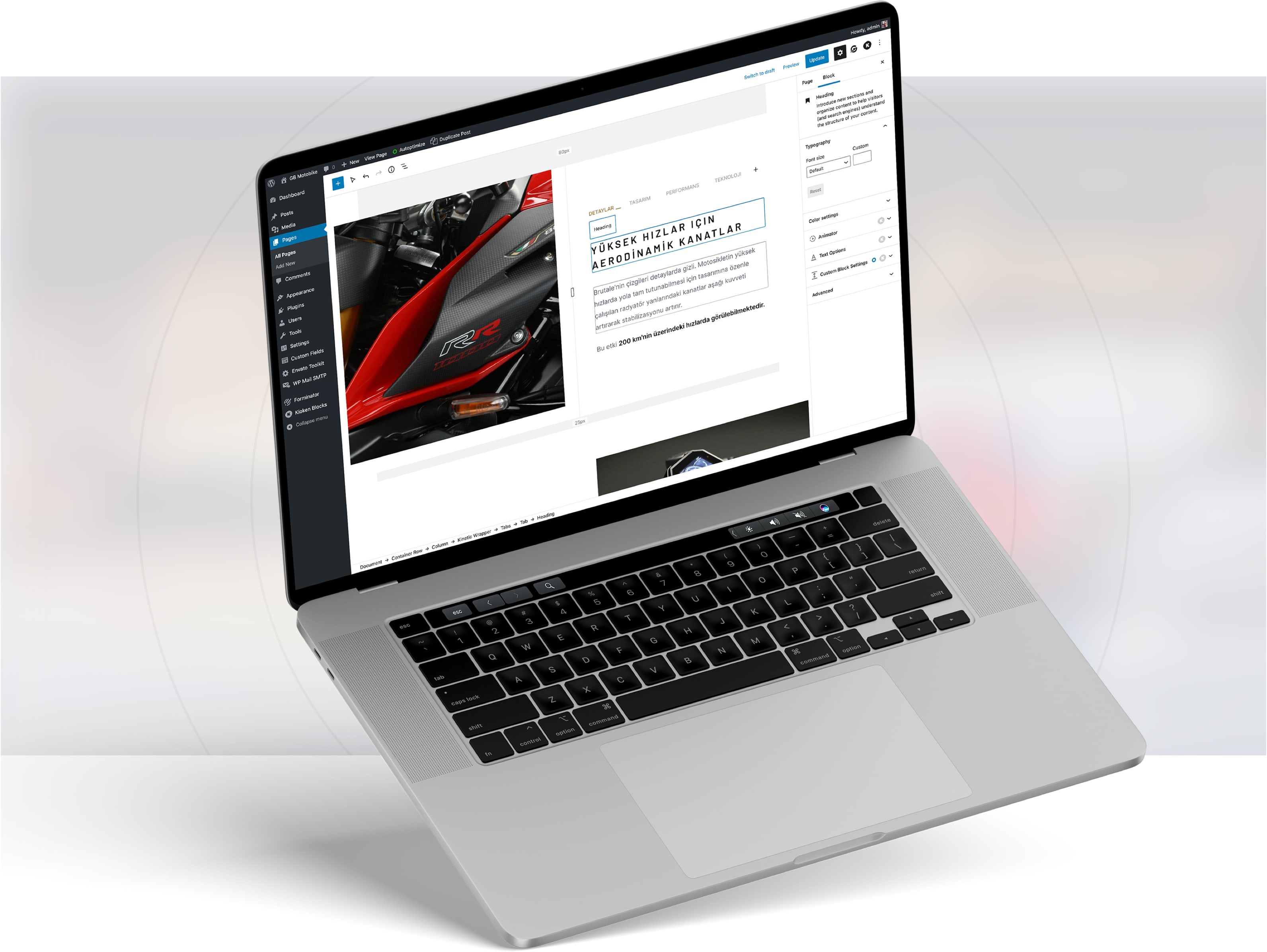 With the MV Agusta Turkey project, I wanted to not only apply my design skills to the table but also wanted display how well I could deliver a larger scale service including development. Result:
Happy client, happy riders 🙂