Airbit
Design Management, Product Design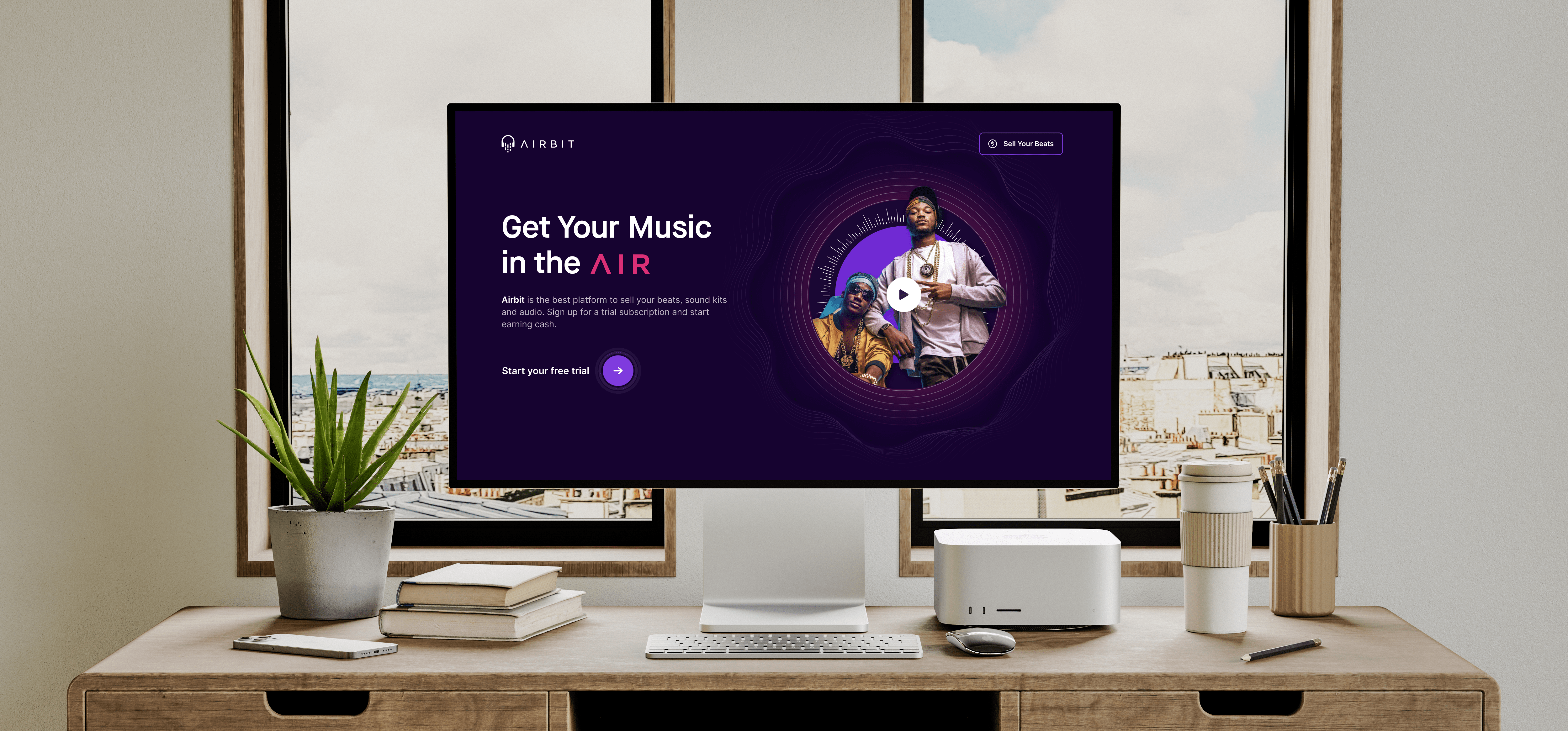 Airbit is a marketplace platform for producers to monetize their music. As their Head of Design, I've been responsible for defining the visual language of the products within the platform, as well as helping designers in the team maintain a growing design system.
My initial work with Airbit was define what was missing first: A unified design language. To kick that off, I've presented a methodology document I've put together for Airbit, which outlined a Design Language development supported by a general Design System. You can download it below:
---
Once our roadmaps are defined, I've started setting up the design layouts and DS structure for the use across multiple areas of the Platform, initial work starting from Studio, which is the backend for Airbit producers.
Airbit Studio is where everyone manages their music for sale, which includes multiple wizards to enable smooth and seamless experience across every step.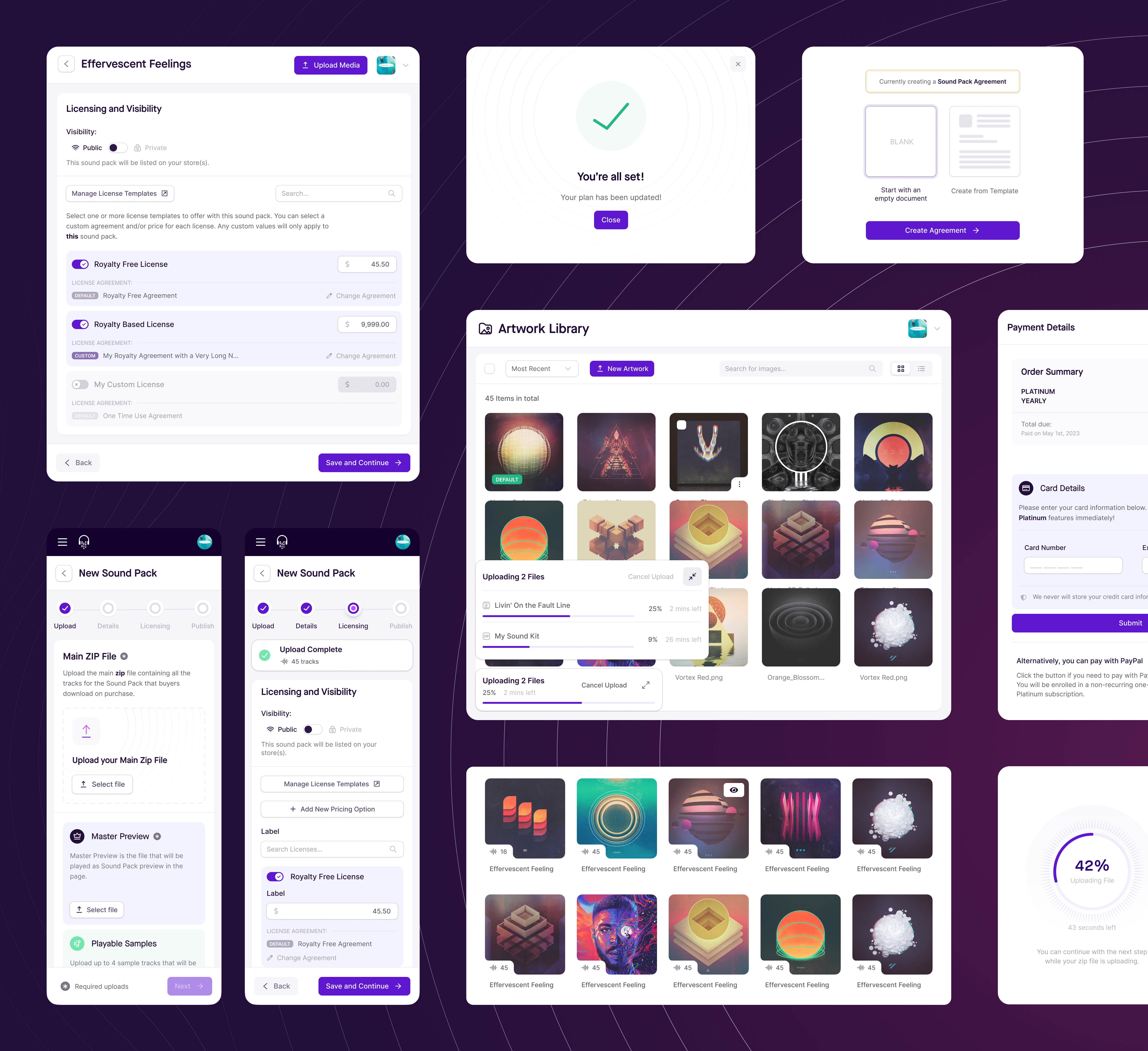 On the user facing side, Airbit had multiple marketplaces that needed a face lift. I've continued the work on designing the overall look and feel and functionality of those marketplaces, aligning the components designs with the design system.
I've also helped Marketing team with the landing pages needed for different use cases.
My time in Airbit helped me not only reinforce my leadership skills, but also learn much about the vertical.
With a close collaboration with the product managers and stakeholders, we've been able to lay the foundations of a unified design across all platforms of the product.