TrustMeUp
Product Design, UI and UX Design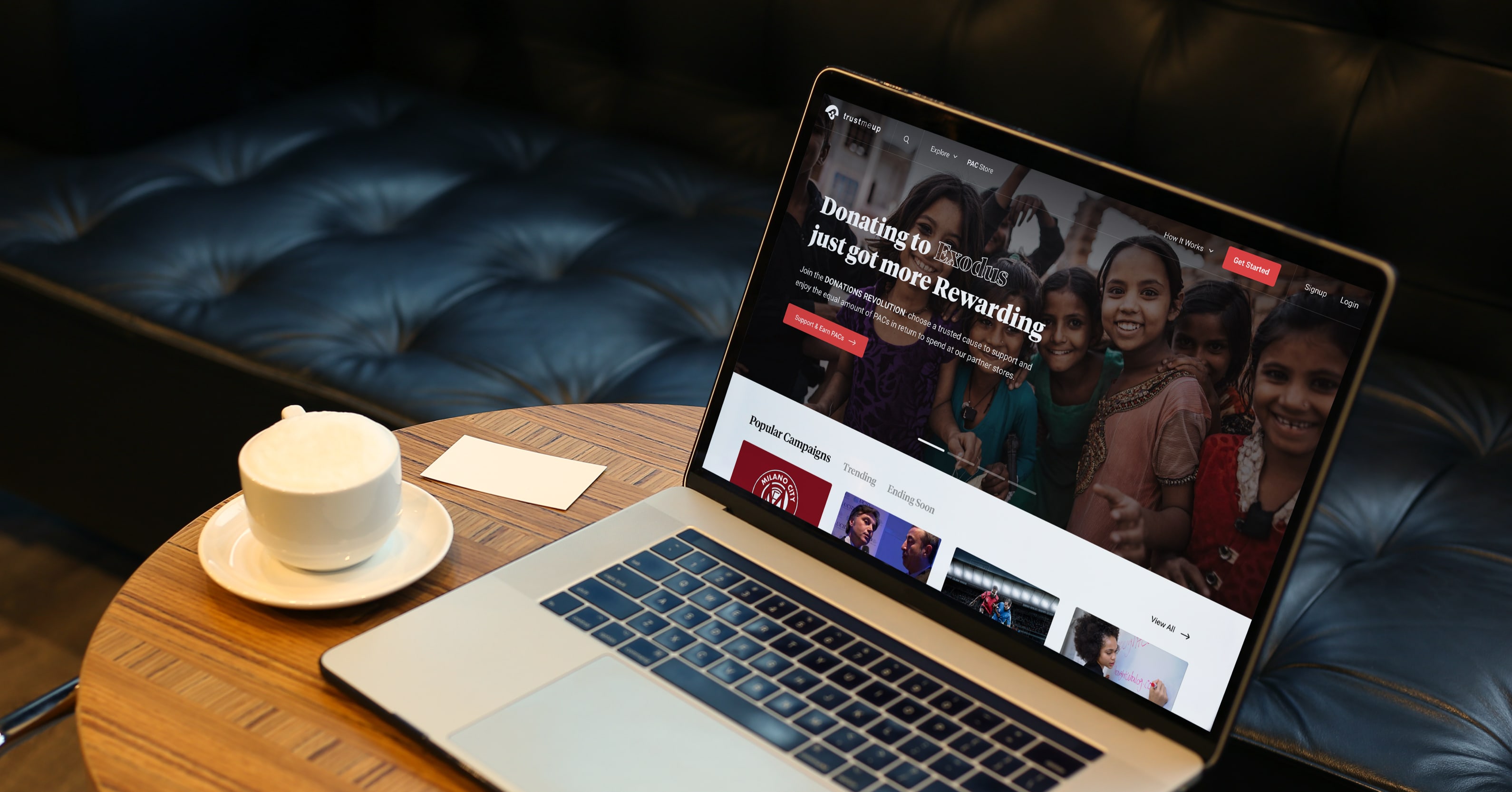 TrustMeUp is a crowdfunding platform with donations based on cryptocurrency where your donations reward you with bonus currency that is usable in their stores.
Type: Product Design, Web Design
TrustMeUp is an Italy based entrepreneurship with Fin-tech roots that needed a serious approach to design. To kick it off, the TrustMeUp team provided user research and habits analysis reports so I can get started with the UX. Screen-by-screen, functionality discussions helped shape the initial mockups.
UX mockups based on TMU research data and functionality meetings.
As the TrustMeUp team and I get confident on the functionality and the layouts for the platform, the high fidelity design was next. The color palette and typography is carefully crafted per the branding.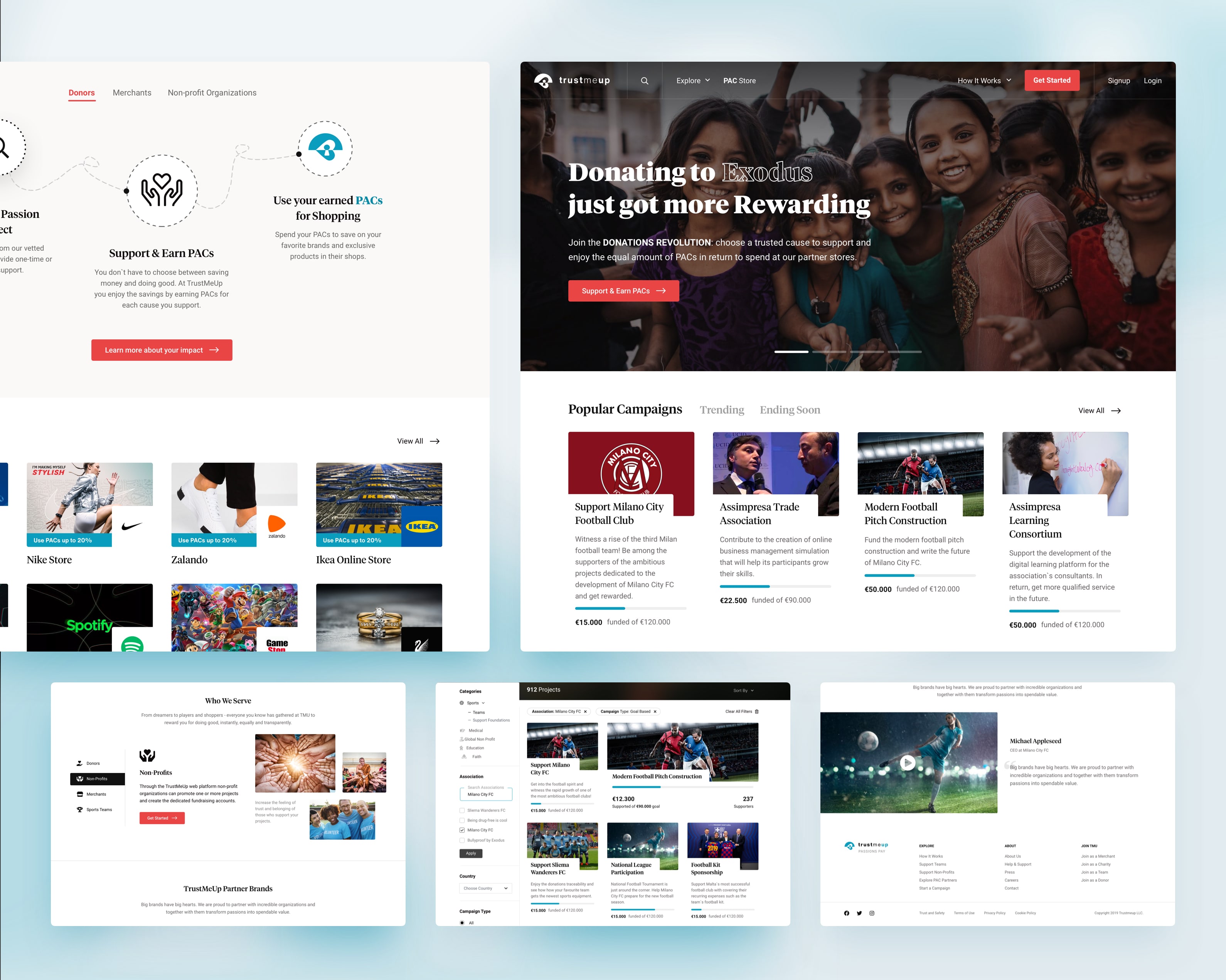 In order to make the final product design bulletproof, a design system is built around the platform functionality and design directions.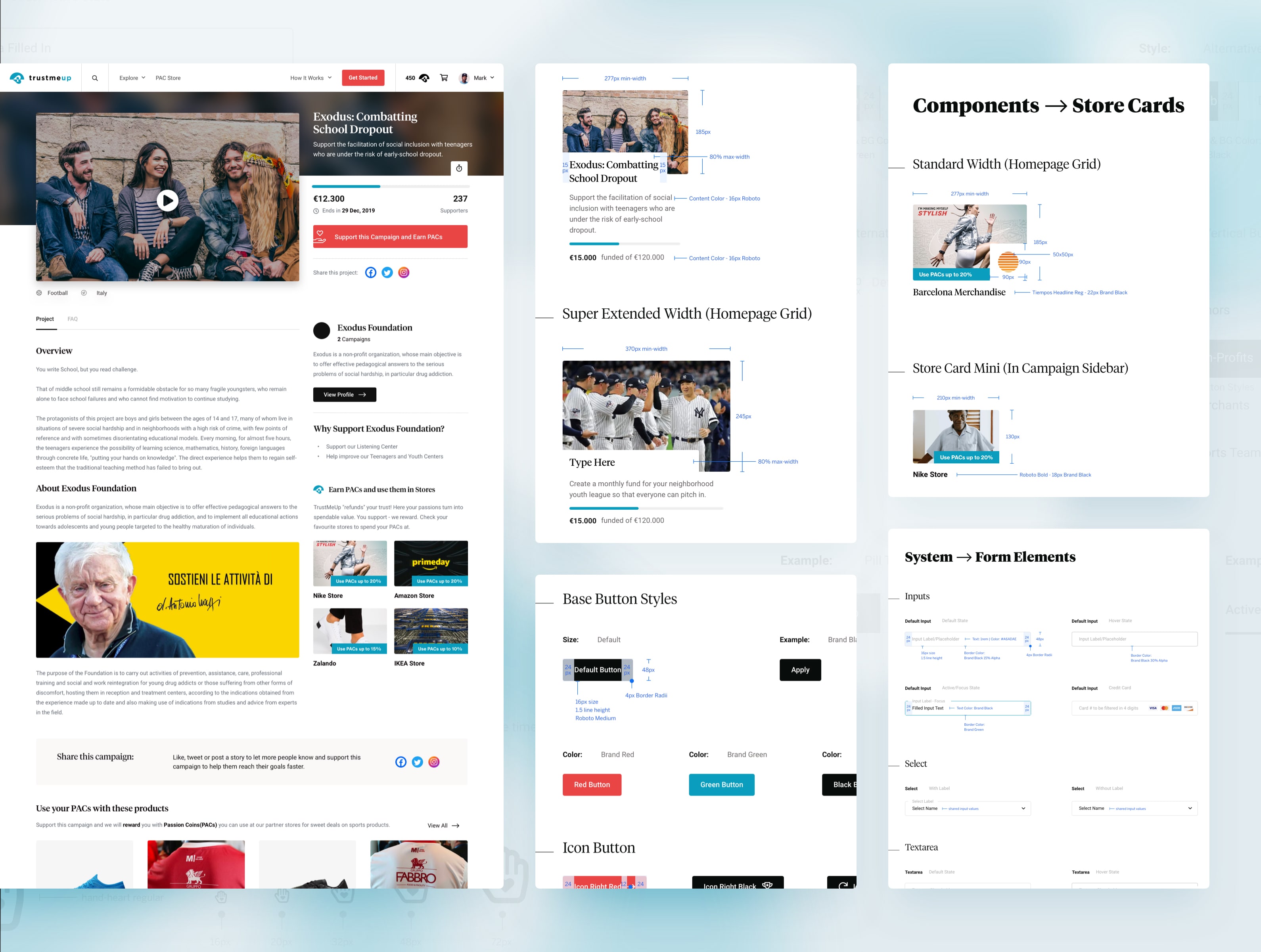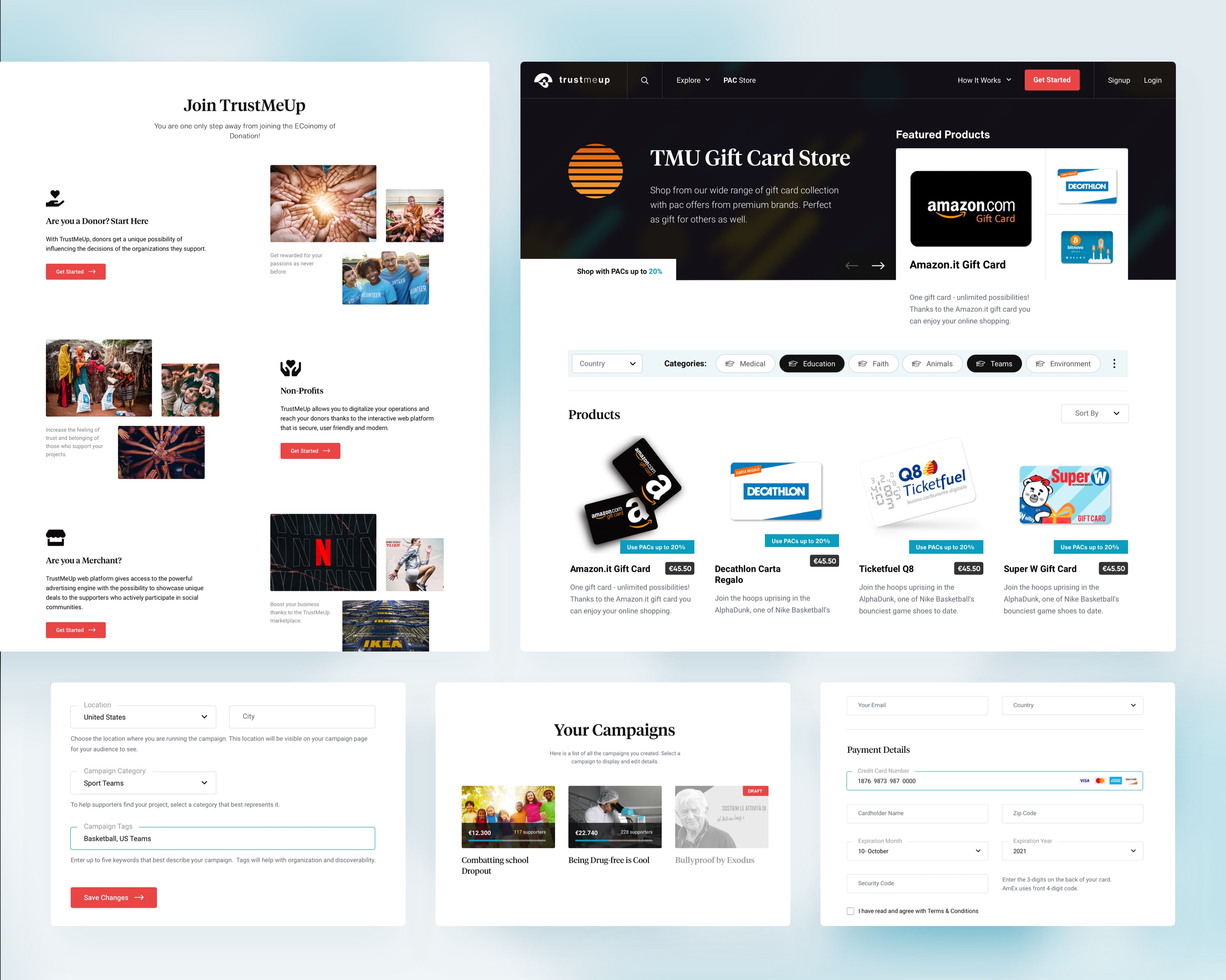 TrustMeUp launched in May 2020 in an environment where Covid-19 entered our lives and made the project even more important to share our good will with others. By the time the platform launched, it was awarded with the Best Entrepreneurship Trophy in the Blockchain Leaders Summit.